Founded in 2013 and now in its eleventh year, The StudioWorks Artist-in-Residence Program at the Tides Institute & Museum of Art (TIMA) offers residency opportunities to visual artists from the U.S. and abroad to deepen and develop their practice within a community setting. Our studios, museum and housing are located within the historic downtown and working waterfront of Eastport, Muselenk (Moose Island), Maine and overlook the U.S./Canada boundary. TIMA's downtown StudioWorks building contains private studios, common work areas, and a ground floor printmaking and letterpress studio. TIMA is also developing a nearby larger scale North Church Project Space which provides additional studio workspace and exhibition opportunities. See recent article in The Atlantic about the StudioWorks program and its impact on community: How Artists Build the Spirit of a Town.
The StudioWorks program mission, supported by two national awards from ARTPLACE and many additional funders, is to place the arts in the center of the community, utilizing the arts and artists to foster, engage, and create a vital and vibrant downtown. A StudioWorks residency provides an artist with a unique experience to play an active role in our creative community and region through socially engaged projects, educational outreach or public programming. By the end of 2022, 90 artists from 21 different states (plus Washington, D.C.) and five foreign countries will have participated in the program. For a list of alumni of the StudioWorks Artists in Residence Program click here: Alumni.
Housing for visiting artists is provided in two adjacent buildings, the GAR Hall / Royal Art Lodge and the Rathlin House, located one block away from StudioWorks and the museum. For a view of the Tides Institute & Museum of Art's Eastport, Muselenk (Moose Island) Maine campus and a description of its buildings and places, click here: Campus Map and Cultural Places/Creative Spaces.
An overview of the 2023 StudioWorks Residency Program is available here. Please read this overview before submitting an application.
Applications to 2023 StudioWorks program are open for submission as of December 1.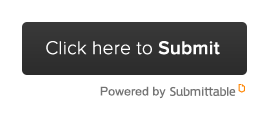 February 1, 2023 Application deadline for 2023 StudioWorks Program (midnight, ET)
March 15, 2023 Decisions announced for 2023 StudioWorks Program
Want to join the StudioWorks program mailing list? Click here.
Help us spread the word about the program! Download this poster, print out in color and post it at your favorite bulletin board or send by mail to a friend!
The Tides Institute & Museum of Art / StudioWorks Artist-in-Residence Program is a member of Res Artis Worldwide Network of Artist Residencies and Artist Communities Alliance.